Contact us today
We are the problem-preventing supplier of precision components and component finishing services to Tier 1 and Tier 2 manufacturers and their suppliers
Contact Us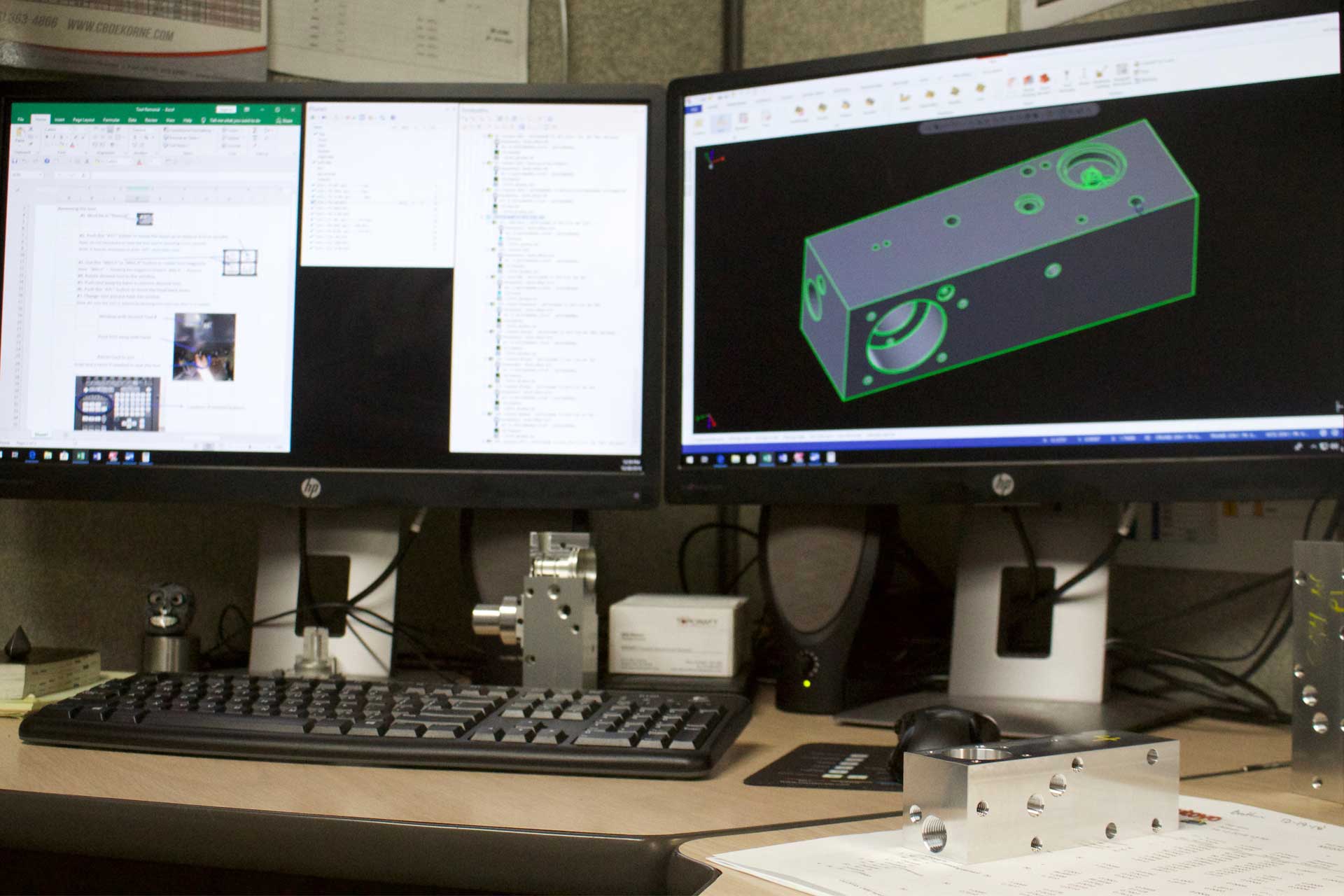 Partnering with all of our customers, regardless of industry, we use predictive SPC as the backbone to our quality program, along with FMEA (Failure Mode Effect Analysis) and a pre-production design program. The effort behind these processes assures that the final product will meet all quality requirements by predicting tool life wear and providing statistical technologies for monitoring during the production process.
Understanding Variation is Critical to Controlling Risk, we utilize Design Engineering tools (PFMEA, Control Plans, Process Flow, Dimensional Layouts, Manufacturing Drawings, Inspections Plans, Work Instructions, Statistical Performance capabilities, Failure Mode Evaluations, Red / Yellow / Green Control system, Pan-to-Pan process control discipline and audit review system.
Topcraft Precision Manufactured Solutions provides precision manufactured components and assemblies for customers requiring a partner, with a culture of generating innovative and creative solutions.
We put quality first, beginning with the submission of a quotation/production proposal while creating effective communication lines with our customers. We will assess the inspection requirements for your product and develop the appropriate quality inspection/assurance plans. In critical applications, while Utilizing Design Tools and Zero Technology Systems quality with Zero Defects can be realized.
We offer a customized solution for the measuring and ensuring of each component utilizing equipment; CMM, Non-Contact Optical, Optical Comparator, Contour Tracer, Profilometer, Roundness, Hardness, Plating Thickness and other measuring devices all calibrated and validated to an accredited ISO/IEC 17025 & ANSI/NSCL Z540-1-1994 Standard.
Our philosophy, is prevention and detection is mastered during the manufacturing process, therefore we utilize measurement technology from across the board, micrometers to digital microscopes from variable measuring systems to attribute systems all designed to give our employees an expert view of the components ensuring the Customer receives a quality product.
"Our fundamental strategy is to relentlessly work our systems of manufacturing and business to perfection by understanding our output and the variation in the process, creating a plan to follow and to improve."
---
Contact us today
We are the problem-preventing supplier of precision components and component finishing services to Tier 1 and Tier 2 manufacturers and their suppliers
Contact Us